Motorists makes it easy to pay your premium by offering several convenient options — from immediate, one-time credit card payments to our recurring payment program that automatically applies premium payments to your checking account or credit card.
WHERE WE ARE
Our Office
Motorists Insurance
471 E. Broad St.
Columbus, OH 43215
Motorists Insurance operates in the following states: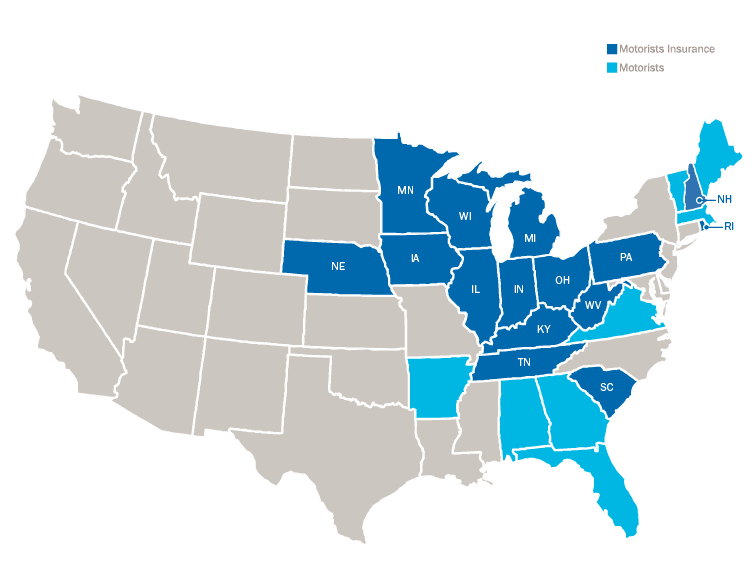 Motorists Insurance fuses the rich heritage and insurance experience of a nearly century old company with the zeal and innovation of a 21st century startup.
Motorists Insurance provides superior commercial insurance options to our policyholders in a process that's simple for independent agents. Through MiChoice Business Program, we provide customized insurance solutions to cover your unique business needs.
Our superior technology makes managing your account simple and streamlines interacting with your independent agent so you can focus on running your business.