Iowa Mutual operates in the following states: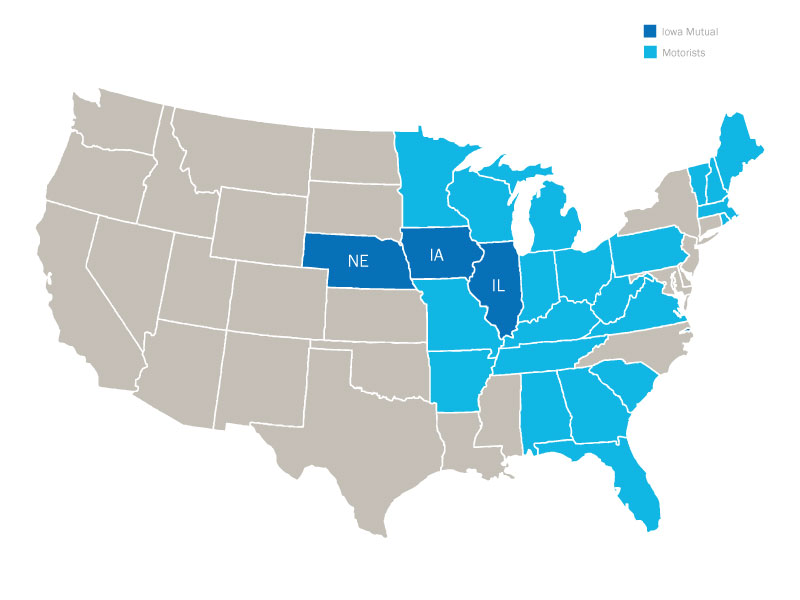 When Iowa Mutual opened for business more than a century ago, our first customers were the farmers who lived in and around our DeWitt, Iowa, office.
Today, Iowa Mutual and its wholly owned subsidiary, Iowa American Insurance Company, are still thriving in that same location. Our scope has expanded to include homeowners, local industries and commercial businesses throughout Iowa, Illinois and Nebraska.
As we've grown, we've managed to stay flexible enough so that we still have time to listen to our policyholders. And because all our strategies are developed only after careful consideration, we have the stability necessary to be there when our customers need us most.