Motorists Commercial Mutual operates in the following states: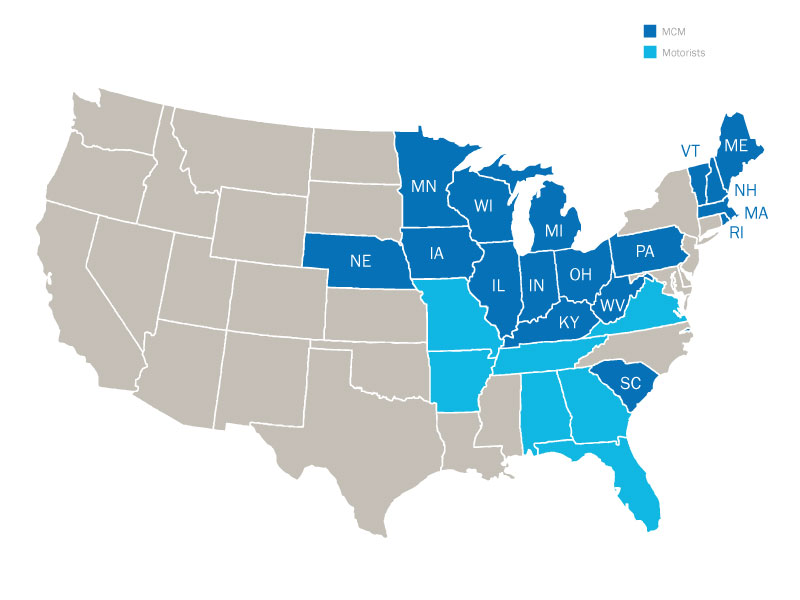 Since 1899, the predecessor to Motorists Commercial Mutual has been providing quality insurance to hardworking individuals and the successful companies they've built. It all started when a small group of Minnesota hardware dealers met in Minneapolis to organize a mutual insurance company to protect themselves and their businesses from fire losses. The guiding principle for this founding group was simple and clear –– to provide sound insurance protection at the lowest cost consistent with safety.
Because it was the first company of its kind, it is known and identified as the "Original Hardware Mutual." In the beginning, insurance was available only to hardware dealers, and only stock and merchandise were covered. Later, the buildings and homes of hardware dealers were also covered. Eventually, additional lines of coverage were added, and products and services were extended to more states and other classes of business and property owners.
Motorists Commercial Mutual is proud of its heritage as a forward-thinking company and insurance pioneer. It continues to look to the future with a singular vision and purpose. In short, we strive to provide quality products, competitive prices and fast, efficient claims service.