WHERE WE ARE
Our Office
Motorists Mutual
471 E. Broad St.
Columbus, OH 43215
Motorists Mutual operates in the following states: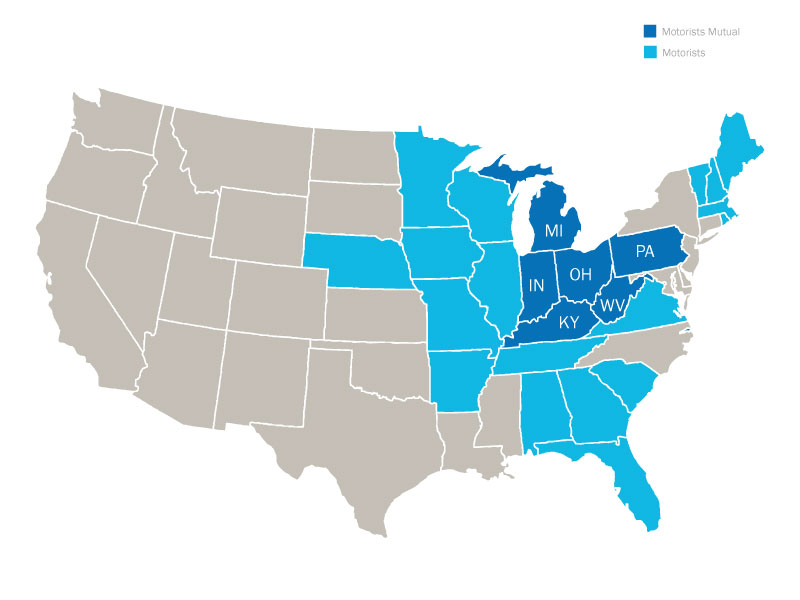 Since 1928, Motorists Mutual has been providing unmatched coverage to its policyholders.
In the early 20th century, new roads and gas stations began popping up everywhere to meet the demand as Americans embraced the freedom and independence of the automobile. However, along with this freedom came the unfortunate but unavoidable reality that sometimes accidents would happen. Seeing an opportunity to help, Columbus, Ohio, businessman Carl Crispin founded Motorists Mutual on Nov.19, 1928. His goal was to create an automobile insurance company that provided prompt, fair claims service at a low premium.
Since then, unmatched service for its policyholders, agents and associates has ensured that Crispin's company has grown. With its affiliates, Motorists Mutual became the nucleus of an organization with a national reach, Motorists Insurance Group.
Meet the Motorists Mutual Board of Directors and read their full bios.