Phenix Mutual operates in the following states: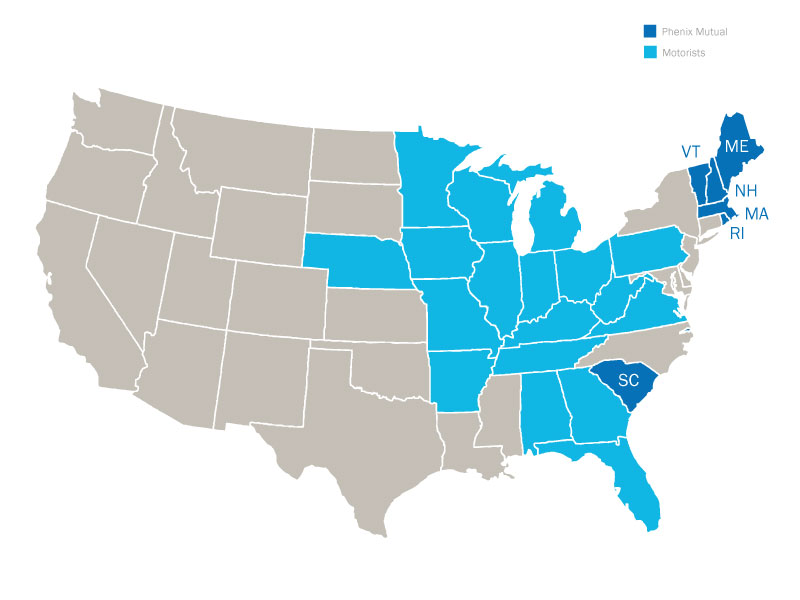 For over 130 years, Phenix Mutual has been providing security and peace of mind to its policyholders. Upon returning from the Civil War in 1867, Captain Lyman Jackman established the Jackman and Lang Insurance Agency in Concord, New Hampshire. The agency prospered until 1885 when the New Hampshire Legislature passed a law requiring full coverage for property destroyed by fire. All 58 insurance companies stopped writing policies in the state. Instead of seeing adversity, Lyman Jackman saw opportunity, and with a few other courageous citizens, founded the Phenix Mutual Fire Insurance Company in 1886.
Today Phenix Mutual is still offering quality insurance coverage with exceptional personal service. In 2009, Phenix Mutual joined Motorists Insurance Group. This strategic partnership allows Phenix Mutual to continue its tradition of providing its policyholders with outstanding service.