Wilson Mutual operates in the following states: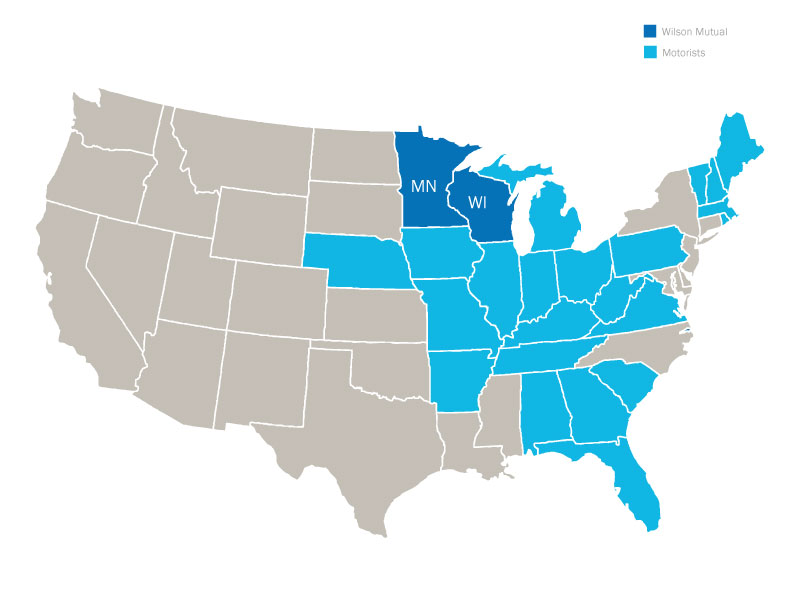 Since 1872, quality service has become a habit. Wilson Mutual was born when schoolteacher Peter Schneider met with a group of pioneer settlers in a little red schoolhouse near Six Corners. The new settlers were looking for a way to protect their growing assets, and Peter had an idea of how to provide the protection they needed at the best possible cost. He would incorporate this small group of people to better serve their common needs. And so began a long history of providing quality service and innovative insurance products to policyholders and independent agents.
Service starts with people, and Wilson Mutual has some of the best in the business. Superior customer service, outstanding claims service, and a network of professionally trained independent agents reinforce the promise made to customers to help them find the right insurance products.