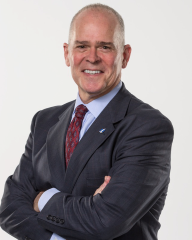 Encova Insurance has announced the appointment of Mike Keller to their board of directors, effective Aug. 18, 2020. Mike brings decades of executive leadership, technology and insurance expertise to their board based on his experience at Nationwide, Bank One and IBM.
"Mike's experience is unparalleled. He brings expertise and insight gleaned from leading high performing IT departments at three premier companies that will add to the strength of our board," Board of Directors Executive Chairman Greg Burton said. "We are incredibly fortunate to welcome him to the company's board of directors."
"Having led the IT department of a well-respected national insurance carrier before his recent retirement, Mike's vision, strategic guidance and wisdom of integrating multiple systems will be invaluable as Encova continues its focus on technology and the resulting customer experience being created for our independent agency partners and policyholders," Encova President and CEO TJ Obrokta Jr. said.
"I am very excited to be joining the board of directors," Mike Keller said. "Encova is a highly successful mutual insurance company with a talented board and leadership team, a deep commitment to their agents and policyholders, a focus on leveraging leading edge technologies, and strong midwestern values."