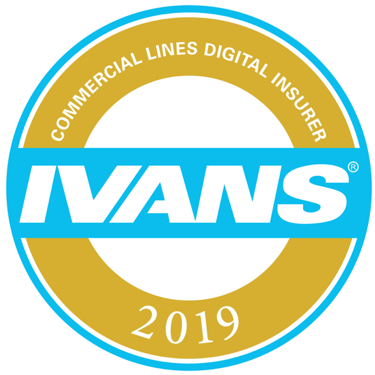 Encova Insurance, formerly Motorists Insurance Group and BrickStreet Insurance, is being recognized as an IVANS Digital Insurer for their application of IVANS servicing and distribution solutions in their innovative commercial lines solution. IVANS awarded Encova with the Gold Award in Commercial Lines, ranking the Ohio-based insurance provider first among all carriers nationwide.
Using vended technologies, this state-of-the-art solution supports a new business operating model, commercial lines products and organizational structure. With strategic consult provided by PwC, Encova integrated dozens of systems to create a brand-new commercial lines experience for their agents, policyholders and associates.
Encova dedicated approximately 190 internal resources and over 450,000 hours to the ideation, formation and launch to provide an easier way to do business for our agents, policyholders and associates. It didn't take long for the company to recognize the success of this latest initiative.
In the commercial lines solution's first nine months, Encova wrote $18 million in commercial lines premium using the new platform. The company has since rolled out this new solution to independent agents in 16 states: Illinois, Indiana, Iowa, Kentucky, Michigan, Minnesota, Nebraska, New Hampshire, Ohio, Pennsylvania, Rhode Island, South Carolina, Tennessee, Virginia, West Virginia and Wisconsin.
"This recognition from IVANS is a great accomplishment for our organization," Encova Senior Vice President and Chief Strategy Officer John Kessler said. "We are incredibly proud of the teams and individuals who passionately worked on the realization of this state-of-the-art platform – they deserve this tremendous honor."
On Monday, Oct. 14, Encova was recognized for this achievement among industry peers at IVANS' annual conference, IVANS Connect.
"It is always an honor to be recognized for our innovative solutions in front of our peers. Today's market presents an exciting time for insurance companies, and this success affirms our commitment to improving the customer experience," Encova Executive Vice President and Chief Information Officer Tony Laska said.
With plans to transform their personal lines business onto this new platform beginning 2020, Encova continues to innovate and take technological leaps to best serve their customers.