TAKE ADVANTAGE OF AVAILABLE PERSONAL LINES MARKETING CAMPAIGNS
As a reminder, marketing campaigns for Encova Premier HomeownersSM, Encova ChoicePakSM and all our Exceed products are available for your use in Encova Edge. These valuable campaigns were designed to help you market to former Encova policyholders.
You'll find these campaign materials on the Marketing tab of the Resources and Marketing page in Encova Edge. If you have trouble finding any of the materials, you can conveniently apply the personal lines filter and search the keywords "email series," "social media campaign" and "digital flyer."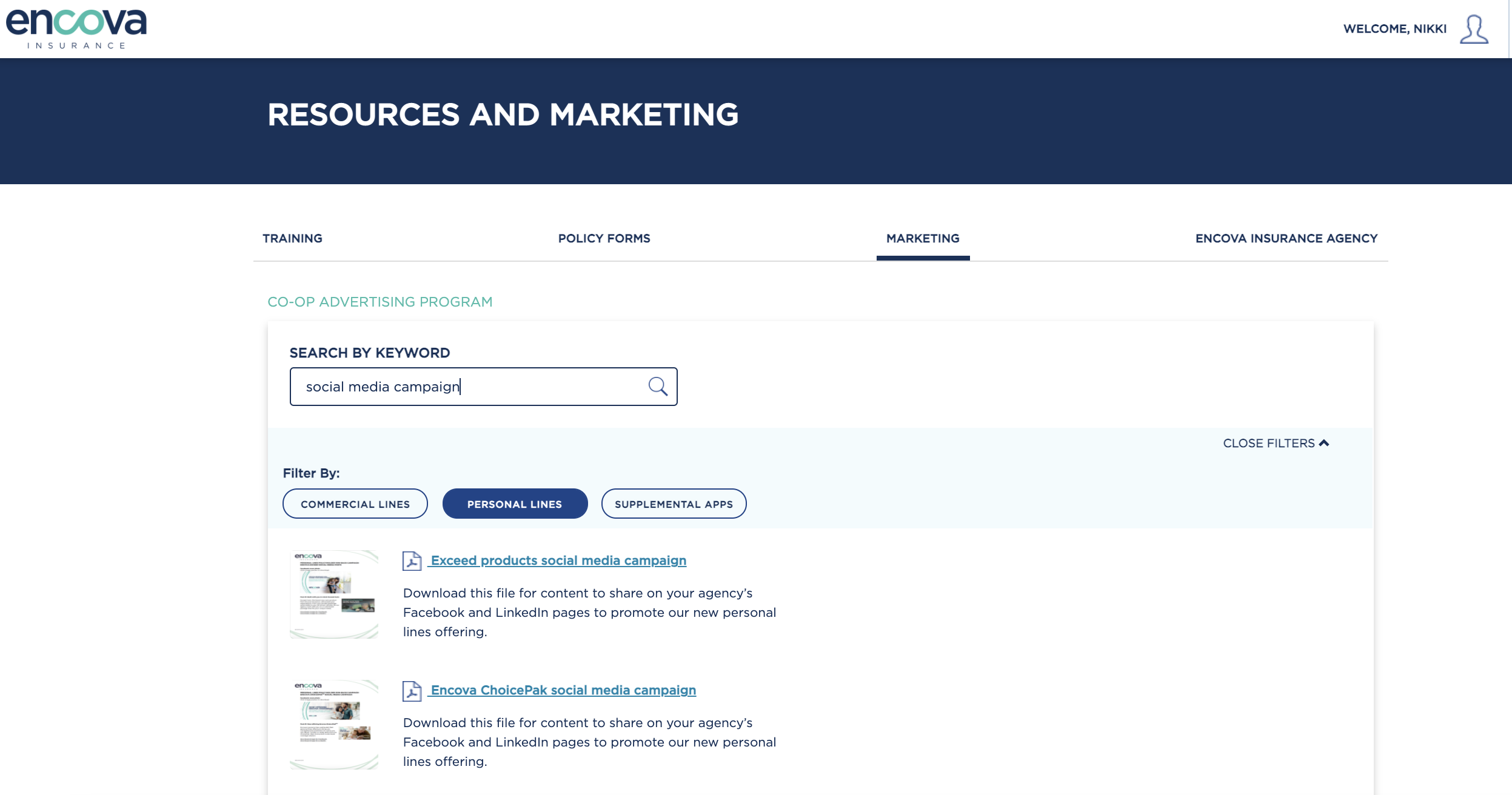 These campaigns were designed to reduce your work and attract the interest of your policyholders. To use one of the email series, simply click the link of the campaign of your choice to download the Word document. Then, copy and paste the content in an email, fill in your agency information and send.
To use the social media content, click the link of the campaign of your choice to open the PDF. Click the images within the PDF to open them, and then right-click to save to your computer. Copy and paste the text from the PDF to Facebook or LinkedIn, add your image, and you're ready to post.
The digital flyers were optimized for digital use, so you can send them via email to your policyholders at any time. Attach them with the email campaigns or use independently – whatever works best for you!
We hope these campaigns will help you reengage former Encova policyholders. Contact your personal lines territory manager or agency manager with questions.