ACCESS ENCOVA EDGE TODAY
Welcome to Encova Edge, our new one-stop-shop agent portal. Encova Edge combines the commercial lines and workers' compensation tools you've been using and a brand-new, state-of-the-art solution for our transformed personal lines products. You can now access all lines of business, including Motorists Life, from the Encova Edge landing page.
To access Encova Edge, go to encova.com. If you go to motoristsinsurancegroup.com or brickstreet.com, you will now be redirected to encova.com. From here, you'll be able to find news updates from Encova, information about our products and access to Encova Edge.
Click LOGIN in the upper right corner of the encova.com homepage. Choose I AM AN AGENT from the drop-in menu.

From there, choose the line of business you'd like to access. Once you've made your selection, you'll be able to choose the underwriting company applicable to you, and log in.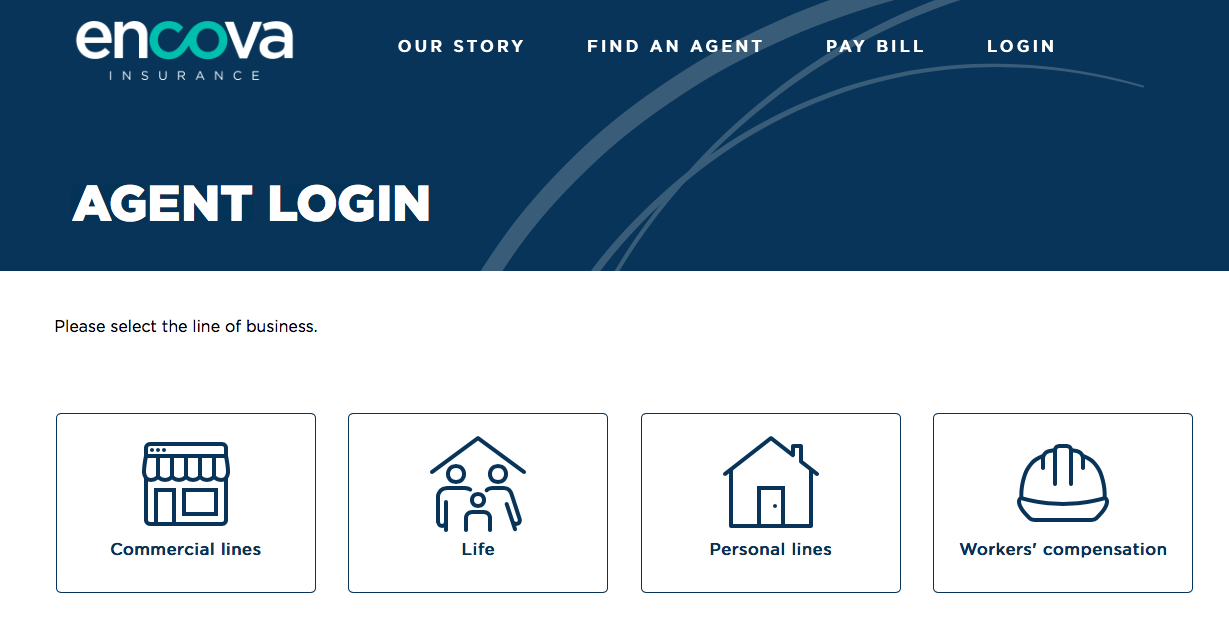 The Motorists Insurance portal for commercial lines and StreetConnect portal for workers' compensation have been rebranded to Encova Edge. Our new personal lines solution is now available on Encova Edge to a select group of agents in Indiana. Watch for when this new solution will be available in your area!
In addition to rebranding our commercial lines technology, our new digital payments vendor, One Inc, is effective today. This more modern platform is the beginning of a single point of entry for policy payments and will help improve policyholder experience.