Explore the charm of Lake Louise at the 2019 Leaders Conference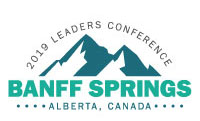 Less than an hour from the Fairmont Banff Springs, Lake Louise is a beautiful oasis in the middle of the Canadian Rockies. You'll be in awe of its magic – the lake, mountains and forest create stunning views no matter which way you turn. Your day spent at Lake Louise will no doubt be one of your favorite days on the trip. Don't forget to pack your camera so you can share the iconic beauty with everyone back home!
Is your passport ready to go? We can't wait for you to join us at the 2019 Leaders Conference. Watch this video to learn more and find out how you can qualify for the trip. It will be here before you know it!